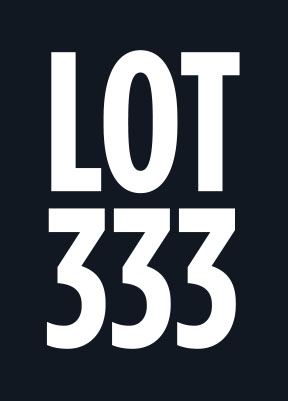 Grenache Rose 2016
"Grenache Rose" a tangy, dry wine modeled on the world-famous Roses from Provence. The maritime climate of the "McLaren Vale" provides the perfect growing conditions for this vine. The grapes were harvested on a cool night and were pressed within a few hours of picking. This helps the fresh, fruity-spicy flavor comes through. The wine is characterized by elegance and refinement. The unique bouquet is reminiscent of fresh strawberries highlighted with a hint of anise. On the palate, the rose is pleasantly dry. "Grenache Rose" convinces with a long, fruity and spicy finish.
Vintage:
2016
Variety:
Grenache
Region:
McLaren Vale
Color:
Pale Salmon Pink
Aromas:
Fresh strawberries, Liquorice root and Anise Seeds
Drink:
2016 - 2018
Alcohol:
12.5 %


An ideal aperitif wine and a great accompaniment to food. Well chilled, this wine can be enjoyed on any occasion!
Order

Shiraz 2015
The "McLaren Vale" region is synonymous with first-class Shiraz wines. Thus, it was the perfect choice to produce a fruity full-bodied Shiraz that is typical for this region. After gentle pressing and a cautious open fermentation, the wine was stored in new and used American oak barrels. The fruit flavor is at the forefront of the wine. A composition of red and black fruits and a note of elegant pepper delight the nose. On the palate, the wine tastes of ripe berries.
Vintage:
2015
Variety:
Shiraz
Region:
McLaren Vale
Color:
Dark red
Aromas:
Black and red berry fruits, plum and spice
Drink:
2015 - 2020
Alcohol:
14.5 %


Full bodied with notes of vanilla, this wine is a real treat with pleasant, velvety-soft tannins in the finish.
Order

Cabernet Sauvignon 2014
This "Cabernet Sauvignon" was created in a partnership with a local winemaker and comes from his family vineyard where the fruit was grown. The long maturation phase and the perfect timing of the harvest provide an incomparable taste for the wine. Small open fermenters were used for the fermentation. The gentle pressing ensures an intense color and flavor. The scent of black currant and dark chocolate delight the nose. On the palate, a full-bodied fruity flavor with a bit of earthiness and a mint note come through.
Vintage:
2014
Variety:
Cabernet Sauvignon
Region:
McLaren Vale
Color:
Dark red
Aromas:
Black currant, dark chocolate, mint
Drink:
2015 - 2025
Alcohol:
14.5 %


An ideal companion for a perfectly cooked steak.
Order